Edge processing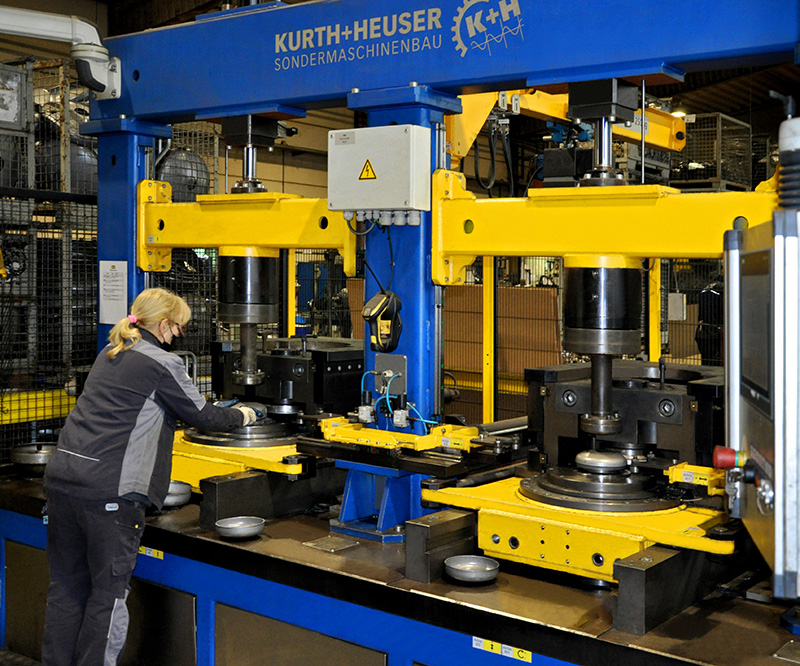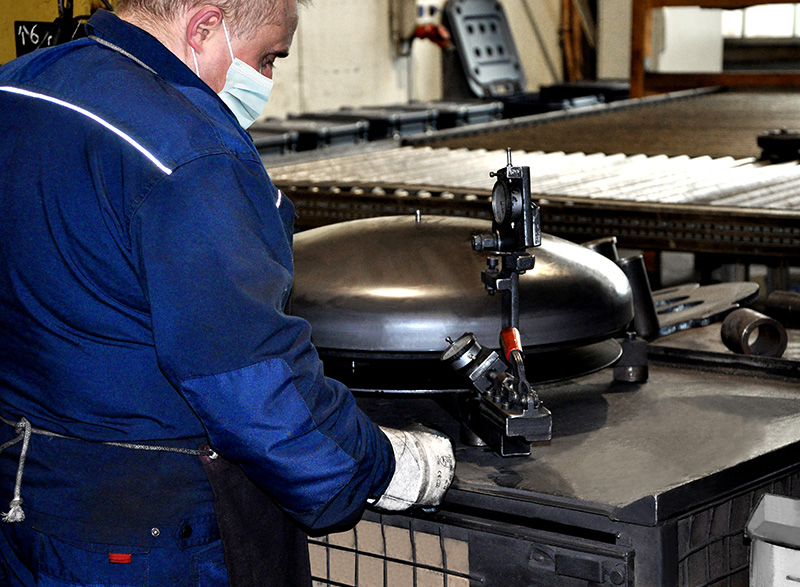 Edge processing machines are primarily used to process the "beading area" on dished heads, elliptical heads and flat heads by forming and chip removal processes.

Figure 1: Dished head, the A marks the beading area
The following operations can be carried out on the machines for edge processing:
Beading: A shaping process in which rollers, which are shaped according to the contour to be produced, are pressed against the inside and outside of the rotating head, thus transferring the shape to the head.
Trimming: After deep-drawing, the heads do not yet have the desired height and, due to the production process, have an edge that needs to be machined again. During trimming, this area is trimmed and the final height is produced by two rollers with sharp cutting edges, which are pressed against the rotating head from the inside and outside.
Turning: For this purpose, a turning tool is brought up to the cutting edge produced by the process described above and the desired bead shape is produced by machining.
We have a total of 7 machines for this purpose
Floors in sizes Ø 175 mm – Ø 1300 mm and wall thicknesses up to 8 mm can be processed.
Edge plan
+ plan turned
Mat. offset
beaded
45° +
45° Enamel
V-edge outside
(also 45°)
V-edge inside
(also 45°)