Punching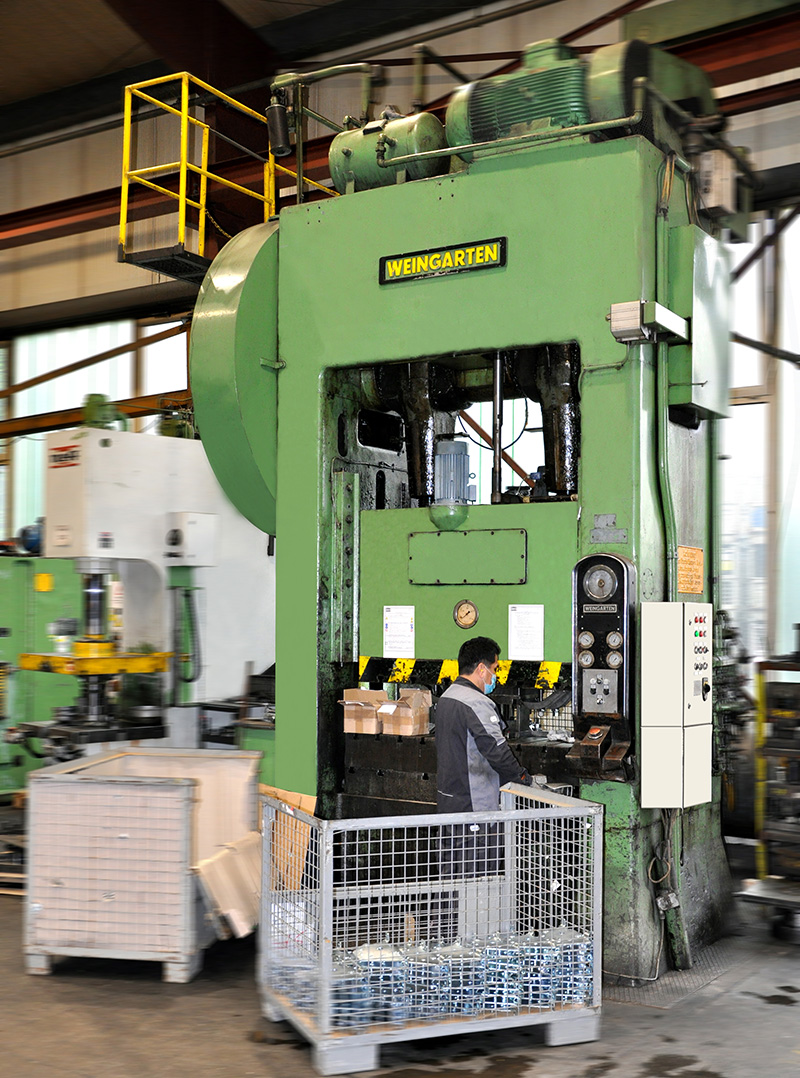 The majority of our hydraulic presses, which were briefly introduced in the "Deep drawing" section, are equipped with cutting impact damping so that we can also use them for punching. In addition, we have a total of 8 eccentric presses, the largest of which has a clamping force of 3,150kN and a maximum clamping surface of 1500 mm x 900 mm.
Some of the eccentric presses can also be fed directly from the coil.
We also have a hydraulic automatic punching press in order to be able to provide efficient series production in the area of punching and forming. The hydraulic punching press has a clamping force of 3,150 kN, a maximum opening width of 800mm and a clamping area of 2000mm x 1300mm. Moreover, the punching press can also be operated directly from the coil, with a maximum coil width of 600mm and a maximum weight of 5 tonnes.