Deep drawing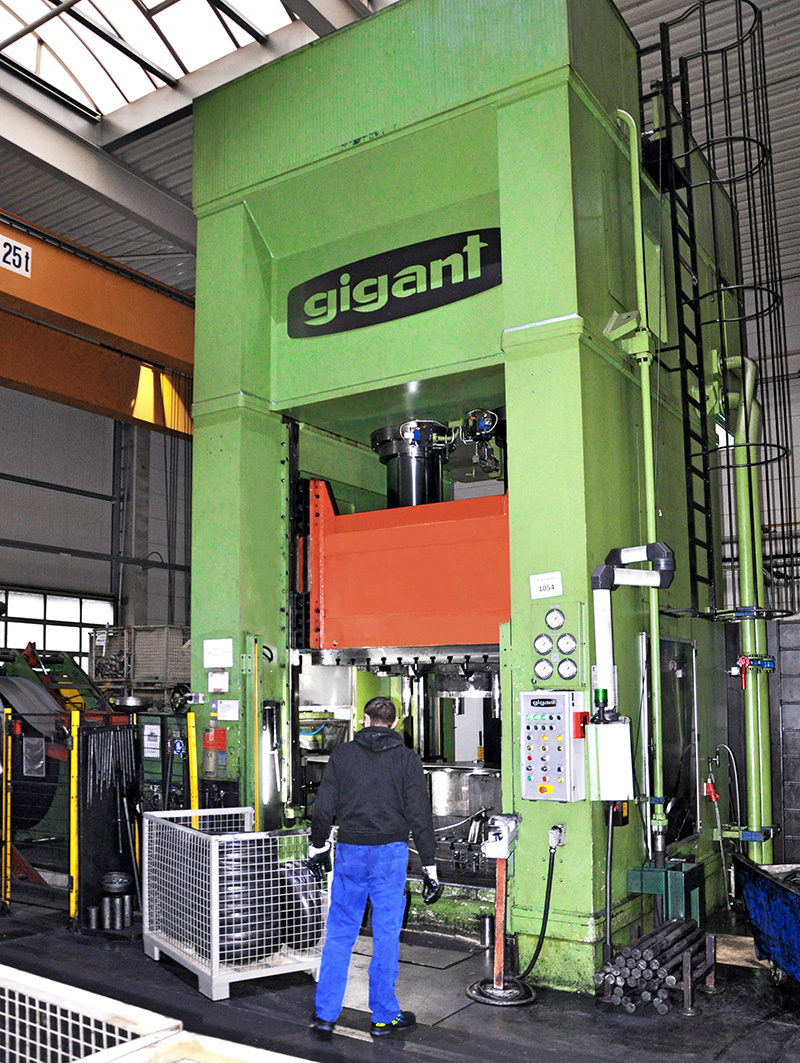 Deep drawing, i.e. tensile pressure forming in accordance with DIN 8584 and the stamping of sheet metal, not only marked the origin of our company, but is still our absolute core competence and the largest business sector of ILA-Langner GmbH & Co. KG.
We predominantly manufacture by means of the cold forming process, i.e. we form the sheet metal blanks in one or more successive work steps without heating them beforehand. However, in certain cases, the hot forming method according to AD-2000 is necessary, which is why we have our own annealing furnace. In our annealing furnace we can pre-anneal blanks with a maximum thickness of 20mm and a maximum width of 400mm to approx. 1050°C and then process the pre-annealed blanks directly in our presses.
Our presses, especially for large-scale production, partly operate using the cut-pull-cut method directly from the coil. The largest hydraulic deep-drawing press, which can work directly from the coil, has a clamping force of 10,000kN. On this press we can process coils weighing up to 25 tonnes and with a maximum width of 1000mm.
Our machine park has a total of 13 hydraulic presses.
This includes 8 presses with a hydraulically movable die cushion. Our most powerful press with a hydraulically movable die cushion has a clamping force of 13,000 kN. The largest clamping area is 2200mm x 1600mm and the largest opening width is 1600mm.
Of course, we can use any press as a top plunger press, but we also have a 10,000kN top plunger press without a die cushion and a 3,150kN automatic punching press.
We also have 3 smaller C-frame presses for machining smaller components.